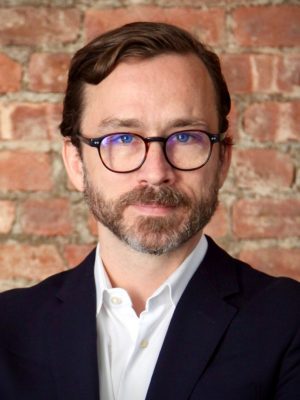 Executive Director
Brendan is the founder of The Working World and its President since 2004, when he and Avi Lewis traveled to Buenos Aires to present their idea to some Argentine friends. Initially involved in all aspects of the organization, he now focuses mostly on fundraising, marketing and strategic planning. Read Brendan Martin's full bio.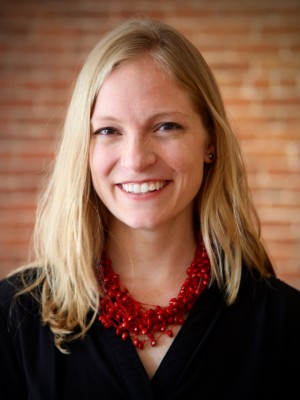 Director of Finance and Operations
As Director of Finance and Operations, Karen contributes her financial know-how to both cooperative projects and to The Working World's own finances. Karen joined our team in 2011 as a loan officer in Nicaragua, and was integral in forming the US office. Karen previously worked as a Certified Public Accountant and holds a Masters of Accountancy and a BBA in Accounting from the University of Wisconsin‒Madison.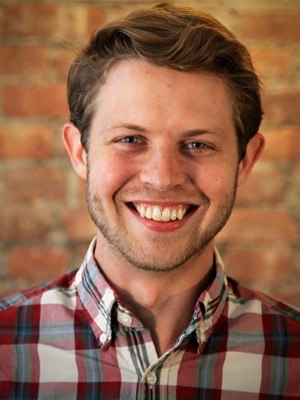 Director of Programs
For eight years, Scott has played a leading role managing investments at The Working World.  In 2011, he helped launch The Working World's Nicaragua operation, leading investments in over 20 companies and facilitating strategic alliances with local government.  In 2013, he returned to the United States where he has led strategic programs around place-based cooperative incubation and cooperative conversions.  Scott has also served on the board of the New York City Network of Worker Cooperatives and was a 2015 Democracy at Work Institute Fellow.  He is currently pursuing a Master's degree in Public Policy Analysis at New York University.
General Counsel
Clark R. Arrington is an experienced attorney and educator who has supported socially responsible businesses around the world. Prior to joining The Working World, Clark taught and practiced Business Law in Tanzania and Tunisia. Clark served as Chair, General Counsel and Capital Coordinator of Equal Exchange and has served on the boards of the ICA Group, the Social Venture Network and the Cooperative Fund of New England.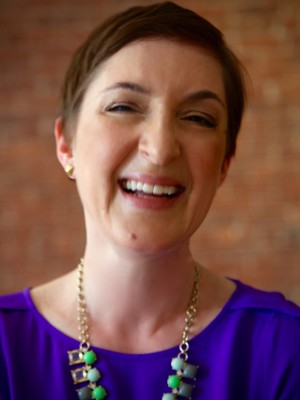 Lead Office Administrator
Eden joined The Working World team in 2015, following 14 years as a union member, activist, and representative at Local 2110 of the UAW. She is excited to be putting her passion for economic justice and workplace democracy to work advancing the growth of worker-owned businesses.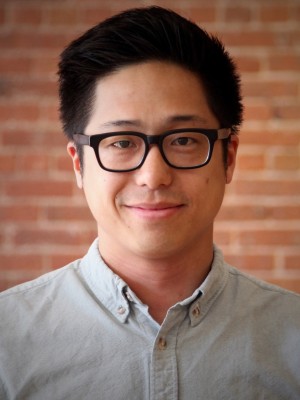 Special Investments
Steve was part of the team that opened The Working World's NYC office and eventually moved to Chicago to support the launch and early stages of New Era Windows, the conversion of an advanced windows manufacturing plant. Steve now serves as TWW's Special Investments Consultant to identify and research companies for conversion to worker ownership.
Senior Project Officer
Patty joined The Working World in 2017, after spending the first stretch of her career developing equitable healthy food communities. As a first generation Afro-Latina immigrant, Patty has a strong commitment to social change, dismantling oppression and democratizing wealth and power in the workplace. She has a double Bachelor degree in Environmental Science and Environmental Studies from Santa Clara University, over five years of popular education experience, and a passion for creating productive and supportive work environments.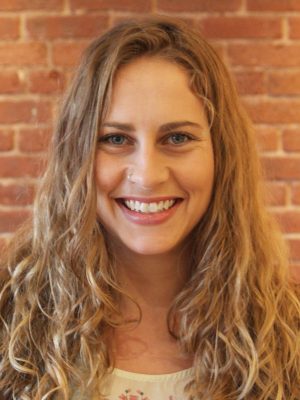 Fundraising and Communications Officer
Alex joined The Working World in 2016. Coming from a background in the fair trade movement, she is passionate about expanding economic opportunity through cooperative development. She has experience in program management, communications strategy and youth engagement. Alex holds a Bachelor's degree in International and Global Studies from Sydney University.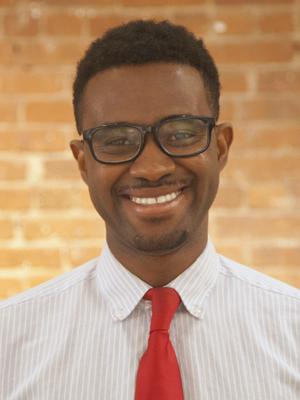 Senior Project Officer
Ghislain Guiebo was born and raised in Ouagadougou, Burkina Faso. He received his finance degree from Temple University where he was part of the Owl Fund, Temple University's investment society. His past experience includes working in the Finance department of DHL, the international shipping company, in Lyon, France and the Finance department of Bank Of Africa in Nairobi. He aspires to build a social investment fund in his home country of Burkina Faso.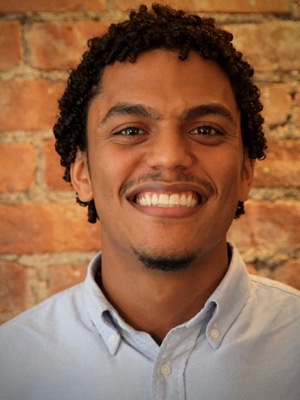 Senior Project Officer
Smiley Rojas-Nunez is a native New Yorker and the first in his Dominican family to earn a degree from a 4-year institution in the USA. After studying abroad in several Latin American countries and witnessing the need for more inclusive forms of development, Smiley joined TWW in 2016.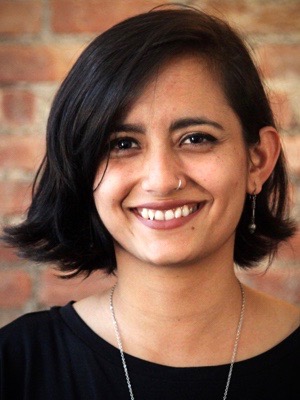 Administrative Associate
Shreya has a background in public health and environmental justice and is interested in exploring the connections between environmental, economic and social justice.  She is excited to be able to use her project management skills to support The Working World's daily operations. Shreya has a BS in Environmental Health from Colorado State University.
Meet Our Team in the Global South
La Base Nicaragua
Elena Jiménez
Elena Jiménez joined The Working World Nicaragua team in 2014. She holds a degree in Agricultural Engineering and Environmental Studies from the Polytechnic University of Madrid. After working on a food security program in a rural community in Northern Nicaragua and as the program coordinator for a study abroad program in Matagalpa, Elena now brings her knowledge and passion for sustainable development to the building of a strong social economy in Nicaragua.
Anajhensi Gutiérrez Merlo
Anajhensi has been working with The Working World since 2011. Before this, she played a pivotal role in developing a women's cooperative in one of the poorest departments in Nicaragua and worked with the Fabretto Foundation for more than two years, building and promoting small businesses. Ana studied at the University of Guadalajara in Mexico and is deeply committed to social and economic development.
Allie Smith
Allie joined our team in 2016 after graduating from Northeastern University with a degree in Economics and Social Entrepreneurship. Before working with La Base, Allie studied the efficiency of different models of microfinance in the Dominican Republic and worked to advance social and environmental responsibility of large companies in the US. She is very interested in the role of cooperatives in fair and sustainable economic development.
Karen Regina Delgadillo Vanegas
Regina, who was born and raised in our base city of León, joined the The Working World team in 2011. For three years, Regina had worked for the Millennium Challenge Corporation as a consultant for small- to medium-sized businesses. Now, she applies this invaluable experience to managing our investments and consulting for cooperatives.
La Base Argentina
Mariano Ceruti
Mariano joined La Base Argentina team in 2013. He studied Industrial Engineer in University of Buenos Aires. After several years working in different service organizations in Argentina he decided to align their work with their quest for social equity and cooperative development as a form of a fair business organization to their workers.
Julián Massaldi
Julián has been with The Working World since it began in 2004. He was trained in languages and formal geography, but over the years he has become extremely fluent in the language of production and management. In addition to running loan projects, Julian is one of our chief people responsible for long-term vision and mission integrity.
Javier Morales
Javier Morales is currently studying to receive his Masters in Social Economy at the Universidad Nacional de General Sarmiento. Javier was born in Colombia, where he worked with various organizations fighting for human rights. Most recently, Javier was a public servant for the Instituto para la Economía Social en Bogotá and worked for the Asociación de Trabajo Interdisciplinario. Currently he is a loan agent and project manager at La Base. In his free time, he enjoys playing football, music, and traveling.
María Eva Raffoul
María Eva joined the team of La Base in 2011 as a loan officer; she is an Economist from the University of Buenos Aires and is currently doing a Master's Degree in Social Economy at the National University of General Sarmiento. She also works in the National Health Ministry and in the non-profit Yo No Fui, which trains imprisoned women to acquire trades for when they leave prison.
Daniela Ramos
Daniela Ramos studied Economics at the National University of La Plata and is currently studying Social Communication. She is well versed in social movements and administrative experience from both public and private businesses, including cooperatives. After working for both civil associations and worker cooperatives, Daniela joined the team in Buenos Aires as an administrative officer.
Alejandra Ruberti
Alejandra Ruberti joined our La Base office in Argentina in June of 2012. Alejandra teaches Anthropology at the University of Buenos Aires and is currently attending the University of San Martín to receive her Masters in Social Anthropology. In addition to her work as a loan agent, Alejandra has a central role in the administration, strategic development, and fundraising within our office in Buenos Aires.